Photos Of Amy Winehouse, Who Has Been Denied A US Work Visa And Cancelled Her Appearance At Coachella, And Wants Blake Back
Amy's Denied A US Work Visa And Wants Blake Back
Amy Winehouse has been denied a US work visa and will no longer be able to perform at a huge American music festival, after she was charged with assaulting a fan last week. Her spokesman said, "She is not appearing at Coachella this year in the light of current legal issues." This will be a blow to her American fans, as well as to Amy, who no doubt was looking forward to getting back to work after her extensive break.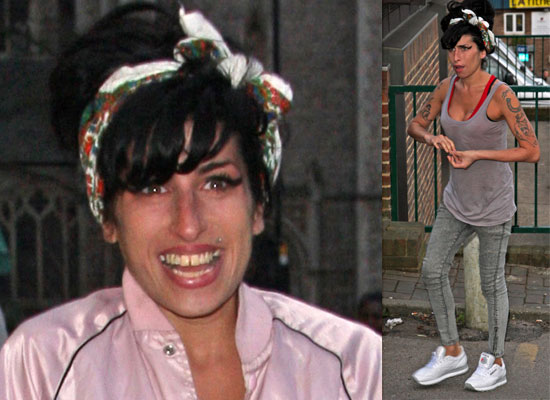 At last week's Ray Ban party she talked about her troubles with her husband Blake Fielder-Civil, saying:
"I want him back. I still love him and I don't care what anybody else thinks. I don't feel pretty, but being married to Blake makes me feel like the most beautiful woman in the world. Enough of all this sad talk, let's go have fun."
I just hope Amy concentrates on her career for a little while, even if she'll have to stay on this side of the pond to do it. What do you think?
To see more pictures of Amy in North London this weekend, just read more.