Photos of Andrew Lloyd Webber Who Has Been Given All Clear After Prostate Cancer Treatment Launch Dorothy Wizard of Oz Search
Andrew Lloyd Webber Is Given the All-Clear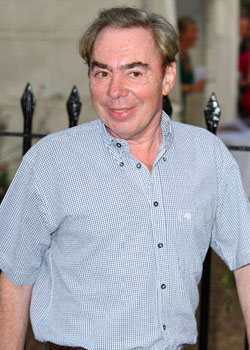 Andrew Lloyd Webber has been given the all-clear after being treated for prostate cancer. He announced in October he was undergoing treatment to remove the prostate gland, and is now "fighting fit" after the operation and treatment for an E coli infection. He has spoken about the importance of other men getting check ups, and said:
"I will need regular follow-up checks over the years, but we have arrived - at the end of a long journey - at the best possible outcome. I say to every red-blooded male, if you do begin to have a problem down under, however embarrassing, go to your GP at once... I am alive, my children have a father."
The theatre impresario is now back at work and has launched his search to find a Dorothy for the Wizard of Oz in the next series of his BBC1 talent shows. He said: "The BBC wants to call the series Over The Rainbow and I want to call it The Oz Factor. I hope to win that battle too."