Photos of Blake Lively, Leighton Meester, Chace Crawford and Penn Badgley Filming Gossip Girl Season Three in New York City
Gossip Girl Cast Keep Filming Ahead of UK Return Tomorrow!
The Gossip Girl cast were out on the cold streets of New York City yesterday, filming season three of the show, which is set to return to UK screens tomorrow night on ITV2! On Monday night the show returned to American TV screens, which means we're now only two days behind the US audience. Leighton Meester showed off her red hair in the sunlight, wrapping her arms around herself to keep warm, while Blake Lively and her boyfriend Penn Badgley shared a laugh on their way to set. Chace Crawford looked gorgeous as usual in his sunglasses as he made his way into his trailer, while Michelle Trachtenberg wore a blonde wig to film scenes. I wonder what's going on there!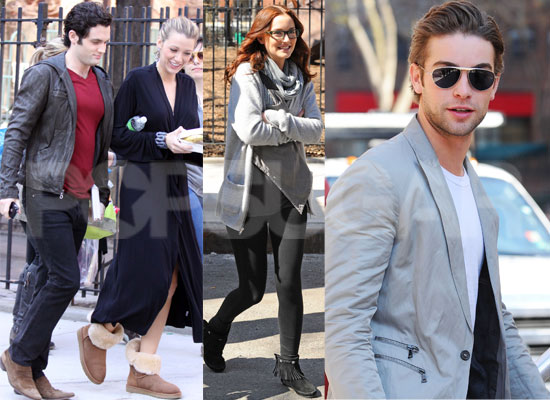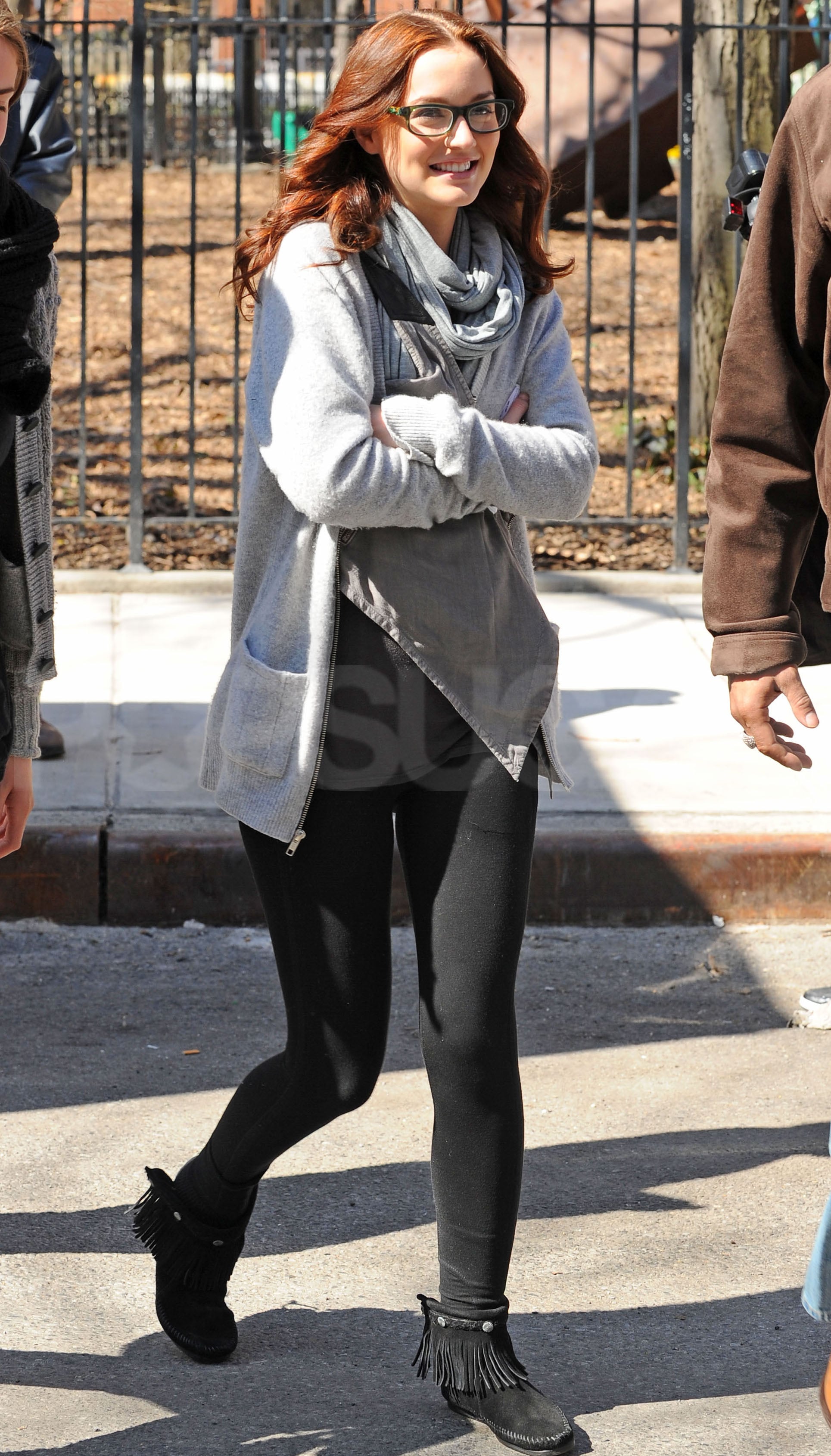 To see more photos of the cast filming, just read more.