Photos Of Brad Pitt and Diane Kruger Promoting Inglourious Basterds At Berlin Premiere And Partying Afterwards
Brad and Diane Take Inglourious Basterds To Berlin
Brad Pitt and Diane Kruger accompanied their Inglourious Basterds director Quentin Tarantino to promotional events for the movie in Berlin yesterday. Starting off with a photocall — where Diane wore a gorgeous yellow dress — the three went on to the more formal premiere and the afterparty where Diane used a fan to cool down and Brad enjoyed a cold beer! Brad, who missed the London premiere, talked about how he got involved with the movie, saying: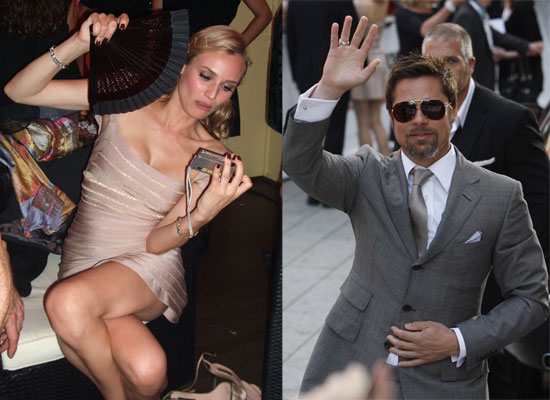 "Quentin came to visit some time at the end of the summer, we talked about back story, we talked about movies. I get up the next morning and see five empty bottles of wine right on the floor. Five. And something that resembled a smoking apparatus — I don't know what that was about — and apparently I had agreed to do this film."
Still, I'm sure he's not regretting it! The movie is out in the UK on August 21, will you be going to see it?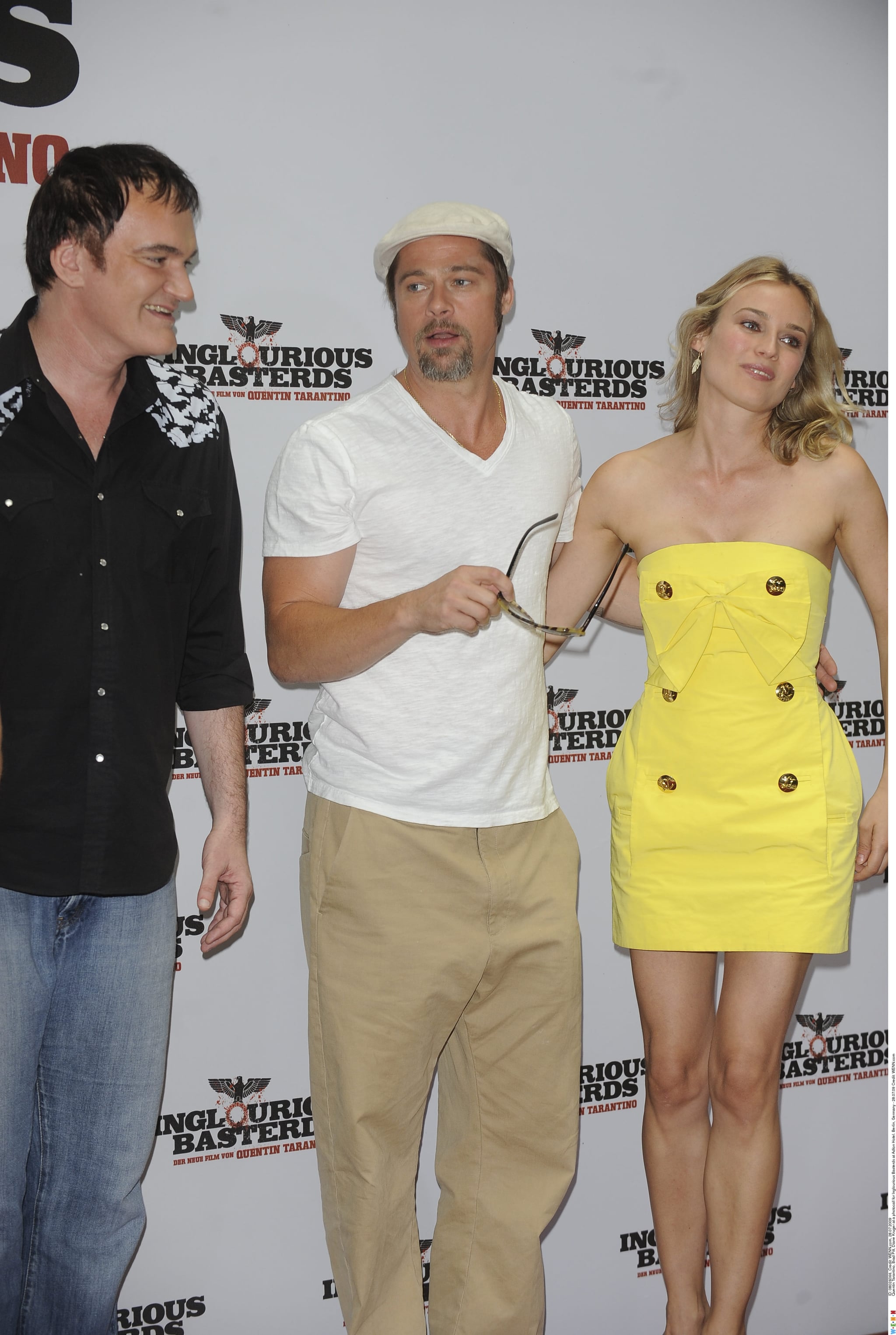 To see more photos of Brad and Diane promoting and then partying, just read more.