Photos of Britney Spears Whose Former Manager Sam Lutfi Has Been Given a Restraining Order For Three Years
Sam Lutfi Ordered to Stay Away From Britney For Three Years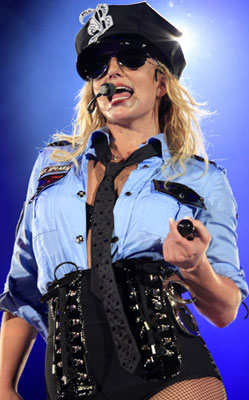 Britney Spears' former manager Sam Lutfi has been ordered by a US judge to stay away from the singer for three years. The judge also issued the same order to Jon Eardley, who has presented himself as Britney's lawyer. This follows last month's ruling, where Britney's ex Adnan Ghalib was issued a three-year restraining order.
Sam and Jon have been ordered to stay at least 100 yards from Britney, her sons, and her family's homes. They must not harass Britney or her children, nor contact them, nor act on Britney's behalf. However, the orders do not protect Britney's mother Lynne Spears, or her father Jamie Spears.
Jamie filed the case in January, alleging Sam and Jon had caused Britney emotional distress. Sam's attorney, however, said Britney had asked Sam for help:
"Never before in the history of the world has a restraining order been issued against someone who merely responded to cries for help".
It was also alleged that Sam and Jon had conspired with Adnan to undermine Jamie's control of Britney's interests. Britney's hairdresser gave evidence, but Britney herself did not appear in court. Sam and Jon's lawyers plan to appeal the ruling.