Photos of Cairon Austin-Hill Who Has Become the Third Person Evicted From Big Brother 10 UK
Cairon Has Been Evicted From Big Brother!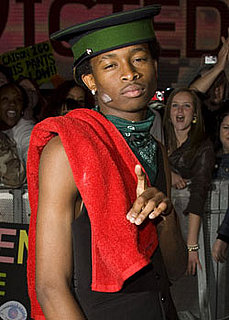 Cairon Austin-Hill was evicted from the Big Brother house last night with 73% of the public vote. Halfwit aka Freddie survived for a second week running. Perhaps the housemates will get the hint now and stop nominating Halfwit, as he's actually 4-1 favourite to win with some bookies.
In his interview with Davina McCall, Cairon said being up for eviction was a win-win situation, as he would get to see his friends and family if he was the one to leave. He also spoke about his friendships in the house, and Cairon's best buddy Siavash was devastated that his friend got the boot.
The majority of you predicted Cairon would go, so how do you feel now he's left the building?