Photos of Celebrities at the Coachella Music Festival 2010 including Matt Smith, Peaches Geldof, Alexa Chung, Jay-Z, Kellan Lutz
Coachella Day Two Attracts Scores of Celebrities!
The party continued in California yesterday as more celebs turned up at the Coachella Festival! There were tons of celeb couples spotted — Kelly Osbourne and Luke Worrell, Alexa Chung and Alex Turner, Peaches Geldof and Eli Roth, Alexander Skarsgaard and Kate Bosworth, plus Doctor Who Matt Smith was spotted hanging out with Daisy Lowe too! Kellan Lutz was looking hunky in a Playboy tee, Penn Badgley chatted with friends, Henry Holland and Agyness Deyn were inseperable, and Pixie Geldof, Dita Von Teese, Frances Bean Cobain, Jay-Z, Busy Philipps, Solange Knowles, Paris Hilton and Katy Perry were also spotted enjoying the music! Who's your favourite Coachella attendee?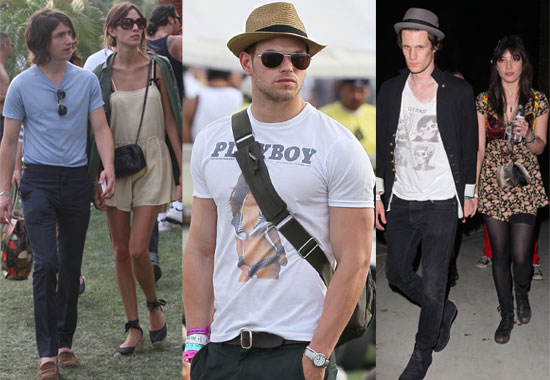 To see more photos from Coachella, just read more.