Photos of Celebrities in the Front Row of New York Fashion Week Autumn Fall 2010 Gwen Stefani, Kelly Osbourne, Red Dress Show
Fashionistas Flock to the Front Rows of NY Fashion Week
Following the opening amfAR gala benefit on Wednesday night, New York Fashion Week got into full swing yesterday with celebs flocking to the front rows and parties around Bryant Park. Kelly Osbourne, Josh Hartnett and Zoe Kravitz attended Gwen Stefani's L.A.M.B. show and after-party at Milk Studios. Gwen chatted about red lips and fragrances with PopUS and trends and trousers with FabUS, and also spoke of the devastating loss of Alexander McQueen, whose shocking death yesterday has left the fashion world in mourning.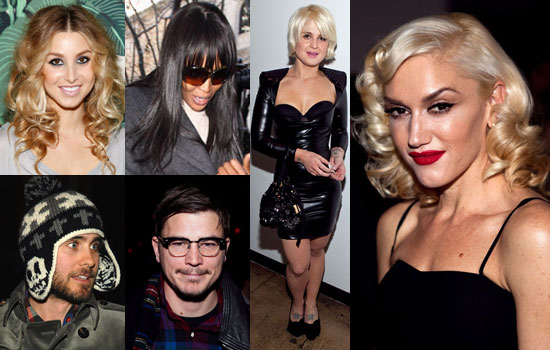 Ke$ha and gorgeous Jared Leto were at the Erin Wasson + RVCA show, Whoopi Goldberg attended Chado Ralph Rucci and The City stars Whitney Port, Roxy Olin and Olivia Palermo watched Ports 1961: Whitney later curled her hair for the HauteLook party. Leigh Lezark, Maggie Rizer, Michelle Williams and Anna Wintour were at the BCBG Max Azria show, while Naomi Campbell was spotted out and about. Kim Kardashian, Heidi Klum, Felicity Huffman, Estelle, Kristin Chenoweth, Joan Collins and Jordin Sparks all wore the colour of the moment at the Heart Truth Red Dress show. Follow FabUS and BellaUS at NYFW on Twitter!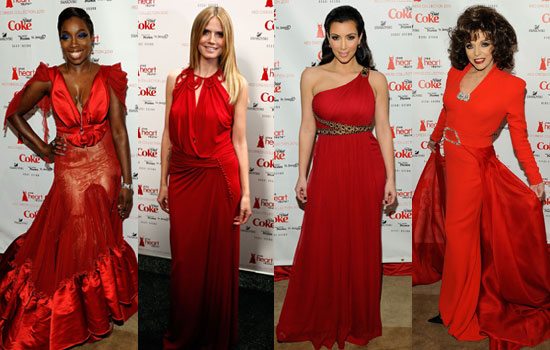 To see loads more pictures of the celebs and NYFW, just read more.
Images include: Kelly Osbourne, Josh Hartnett, Gwen Stefani, Jared Leto, Zoe Kravitz, Ke$ha, Whoopi Goldberg, Whitney Port, Roxy Olin, Olivia Palermo, Leigh Lezark, Maggie Rizer, Michelle Williams, Anna Wintour, Max Azria, Naomi Campbell, Kim Kardashian, Heidi Klum, Felicity Huffman, Estelle, Kristin Chenoweth, Joan Collins, Jordin Sparks