Photos of Celebrities including Geri Halliwell, Josh Hartnett, Princess Beatrice Watching Jenson Button Win Monaco Grand Prix
Geri, Jesse and Josh Watch Jenson's Monaco Win
The South of France was certainly the place to be this weekend: as the Cannes Film Festival came to a close, Jenson Button drove to victory at the Monaco Grand Prix on Saturday. Plenty of celebs enjoyed the sunny F1 race, including Geri Halliwell, Josh Hartnett and Peaches Geldof plus Jesse Metcalfe and new BFF James Blunt! Couples loved the action too, with Chris Evans cuddling his wife, Geri hanging out with her new man Henry Beckwith, and man of the moment Jenson celebrating at the gala dinner with girlfriend Jessica Michibata.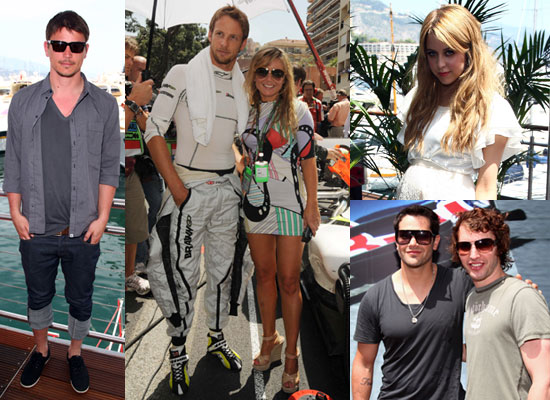 It wasn't such a happy occasion for Lewis Hamilton, who came twelfth out of 20, but he smiled on Friday night at the Amber Fashion Show. Liz Hurley gazed lovingly at hubby Arun Nayer, Princess Beatrice enjoyed the show with boyfriend Dave Clark, and David Furnish and David Walliams kept each other company, while Lewis and Jenson took to the catwalk.
To see loads of pictures of all the celebs, just read more.
Images include: Jenson Button, Jesse Metcalfe, James Blunt, Geri Halliwell, Princess Beatrice, Peaches Geldof, Josh Hartnett, Chris Evans, Elizabeth Hurley, Lewis Hamilton, David Furnish, David Walliams, Holly Branson, Sam Branson, Richard Branson, Bernie Ecclestone, Tamara Eccleston, Petra Ecclestone, Dave Clark, Jessica Michibata