Photos Of Celebrity Big Brother 2009 Live Final, With Winner Ulrika Jonsson, Coolio, Verne Troyer, Davina McCall, Ben Adams etc
Ulrika Jonsson Wins Celebrity Big Brother!!
Ulrika Jonsson was crowned as winner of Celebrity Big Brother last night after winning 57% of the public vote! Terry Christian came second, Coolio came third and bookies' favourite Verne Troyer finished in fourth place. When Ulrika's name was read out by Davina McCall she said, "Oh my God, that's just bonkers. It's a fix." Then, after she'd left the house, she told Davina she had no regrets about the experience and that she'd definitely recommend it, saying it was "the weirdest experience of my entire life and I've had quite a weird life."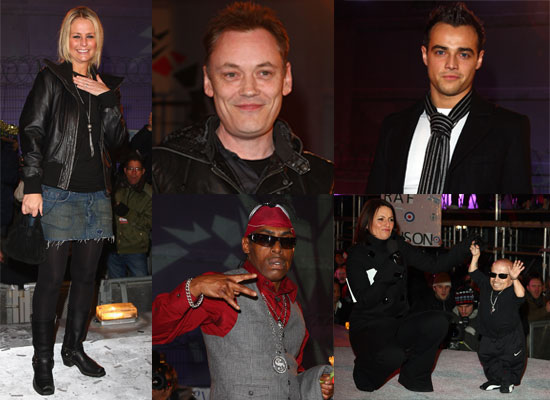 When Ulrika's name was mentioned by Davina throughout the show, the crowd let out a loud "boo", so it was quite a surprise that she won in the end. In my poll you placed her second behind Verne, so are you surprised she won? I can't wait to hear all your thoughts on the final!
To see more photos from last night's Celebrity Big Brother Final, just read more