Photos Of Celebs including Madonna, Lady GaGa, Rachel Bilson, Mischa Barton, Katy Perry At New York Fashion Week
Madonna, Mischa and Rachel Back Black Lace At NYFW!
It was another busy day at New York Fashion Week yesterday as celebs made the rounds of runway shows and parties introducing the trends for Spring 2010. Madonna attended Marc Jacobs' show, as did Lady GaGa, who showed up halfway through the event! Mischa Barton plays a model in the upcoming TV show The Beautiful Life and was getting some tips on pouting and posing as she attended more events after her busy weekend at the shows. Her old The OC costar Rachel Bilson was also wearing black lace, attending the Jill Stuart show alongside Nicky Hilton, Amanda Bynes and Leigh Lezark, to name a few. Also spotted around Bryant Park were Katy Perry, Janet Jackson, Emmy Rossum, and Avril Lavigne who showed off her own range of clothing!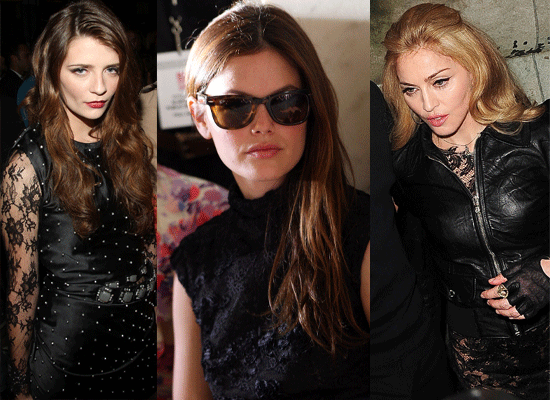 To see more photos from Fashion Week, just read more.