Photos of Charlie Sheen in Rehab For Undisclosed Reason
Charlie Sheen Has Entered Rehab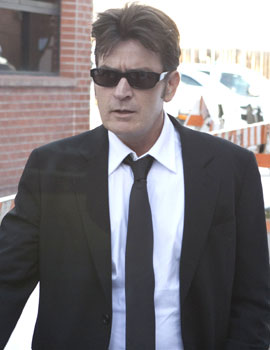 Charlie Sheen is taking a break from Two and a Half Men and has entered rehab for an undisclosed reason. His publicist said:
"As a preventative measure, Charlie Sheen has entered a rehabilitation facility. He will take some time off from his series Two and a Half Men. He has asked that his privacy be honored. No further statements are planned."
TMZ reports Charlie arrived at the facility in the LA County area after the statement was made, at 8pm (PT) last night. He was arrested at Christmas after an argument with his wife, Brooke Mueller, who is also now reportedly in rehab too.