Photos of Cheryl Cole and Ashley Cole Who are Separating Following His Alleged Infidelity
Cheryl Cole Announces Separation From Ashley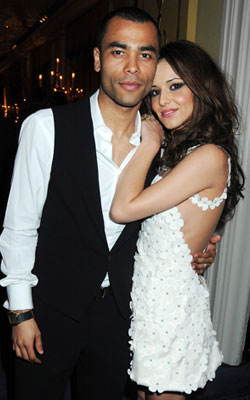 Cheryl Cole has announced she is splitting from her husband Ashley Cole, following over a week of uncertainty due to new infidelity accusations.
Her spokesperson made this short statement,
"Cheryl Cole is separating from her husband Ashley Cole. Cheryl asks the media to respect her privacy during this difficult time."
We saw Cheryl arrive back at Heathrow this morning following a trip to the US, with reports that Ashley had left their Surrey home early this morning before her return. Back in 2008 Cheryl was spotted without her wedding ring following reports of Ashley's alleged infidelity.
Although their split is certainly not unexpected, it must be heartbreaking for Cheryl. Do you think that she will be better off apart from Ashley?