Photos of Cheryl Cole at The X Factor Auditions in Glasgow as She Speaks About Ashley's Proposal
Cheryl and Ashley Share Secrets as Anniversary Approaches
It was a case of another day, another cute outfit for Cheryl Cole, as she left Devonshire House to catch a plane from Glasgow Airport to continue The X Factor audtions. Cheryl swapped the leather leggings of Monday for a more summery combination of sunnies, sun hat and white trousers. Hopefully Cheryl will be able to take time out of her hectic schedule to celebrate her three year wedding anniversary in July. OK! magazine has started the celebrations already with an anniversary special edition this week, where Cheryl and hubby Ashley share their at home secrets and pregnancy concerns. Cheryl also reveals details of Ashley's propsal: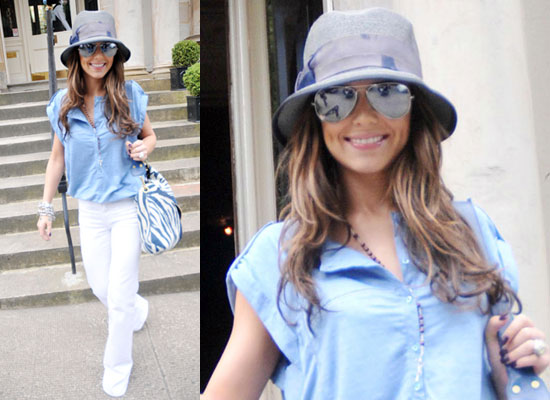 "He was actually really scared asking me. At the end of the day, you may know that someone loves you, but there's never a guarantee what the answer is going to be to that question! So yeah, he was really nervous!"
I'm pleased to see Cheryl putting the past behind her and focussing on happy memories of their relationship. Can you guess how these other celebrities popped the question?