Photos Of Chris Brown At Sentencing For Assaulting Rihanna, Sentenced To Five Years Probation And Community Service
Chris Brown Sentenced To Six Months Community Service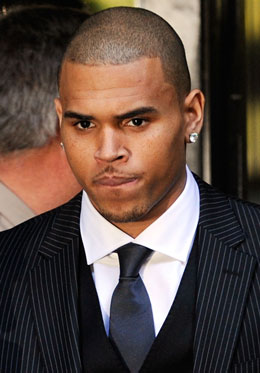 Chris Brown was sentenced to five years' probation and 1400 hours of community service over six months for assaulting Rihanna. The community labour will include graffiti removal, cleaning and maintaining grounds, and washing cars. It was noted that this will be flexible to accommodate his career.
The judge also ordered Chris not to have any communication with Rihanna during the next five years, including telephone and online contact. He's not allowed within 100 yards of Rihanna, but that distance is reduced to 10 yards if they're both at the same event.
Chris will also have to complete a 52 week violence counselling programme and was fined $2,500. He will carry out his community service in Virginia.