Photos of Coleen Rooney Who Has Confirmed She Is Pregnant
Coleen Rooney Confirms Pregnancy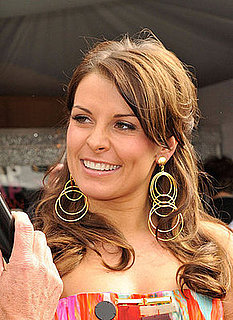 Coleen Rooney confirmed the rumours by announcing in her OK! Magazine column she is pregnant with her first child. She wrote: "It's true I'm pregnant! It's the most brilliant news and, along with marrying Wayne, the best thing that's ever happened to me." She added:
"Wayne is over the moon and so excited and I just know he'll be a great father. It's something we both wanted and we feel incredibly lucky and happy. The only sad thing is that the news leaked out before either of us or our families really wanted it to. Pregnancy is a miracle, but it's still the early stages. I really want to be able to keep as quiet and calm as possible for the sake of our baby."
Coleen has said she is due to give birth in October, and doesn't know the sex of the baby yet, saying: "We really don't mind as long as he or she is healthy and grows up happy".
Congratulations to Coleen and Wayne!