Photos of Coleen Rooney Who Is Pregnant According to Rumours
Do You Believe the Coleen Rooney Pregnancy Rumours?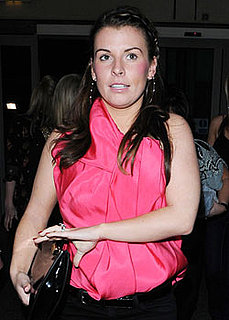 The Sunday Mirror reports Coleen Rooney is three months pregnant with her first child. Coleen and hubby Wayne are said to be "absolutely thrilled" and have reportedly told family, close friends and Wayne's bosses at Manchester United, with the baby due at the end of September.
Coleen has spoken about her plans to become a full-time mother to three or four children, but I'm surprised it has allegedly happened so soon. There's no official announcement as of yet, with the couple's spokesman saying: "These pregnancy rumours have been too numerous to comment on and we gave up doing so a long time ago."
I'd love to know what you think of the rumours, so tell me: do you believe Coleen is pregnant?