Photos of Cricketer Kevin Pietersen and Liberty X Jessica Taylor Pregnant With First Baby
Jessica Taylor and Kevin Pietersen Expecting Their First Child!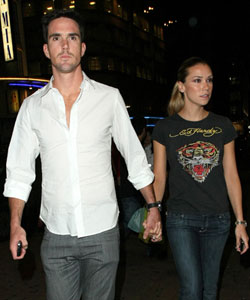 Former Liberty X singer Jessica Taylor and her husband, England cricketer and Brylcreem Boy Kevin Pietersen, are expecting their first baby!
The couple, who married two years ago, are said to be "ecstatic and thrilled". With Jessica three months pregnant, the baby is due next Summer. Congratulations to the growing family!