Photos of Cynthia Nixon Who Is Engaged to Christine Marinoni
Cynthia Nixon Is Engaged!
Cynthia Nixon showed off her sparkling ring as she announced she is engaged to girlfriend Christine Marinoni. According to Access Hollywood's source, the Sex and the City actress made the announcement at the Love, Peace and Marriage Equality rally in New York City yesterday, telling the crowd she got engaged last month. Cynthia's costar Kristin Davis was there to share the happy news, and support New York Governor David Paterson's proposed bill to grant legal equality to same-sex marriages. Congratulations Cynthia and Christine!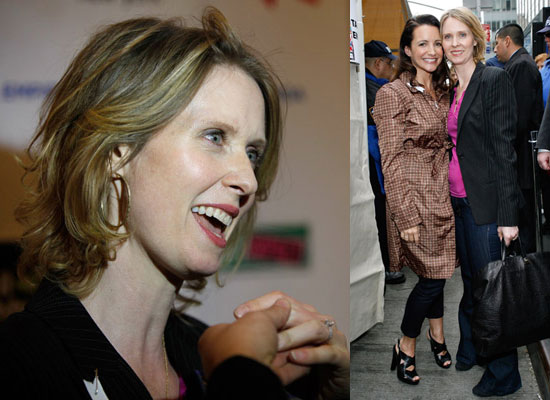 To see more pictures of Cynthia at the rally, just read more.