Photos of Daniel Radcliffe at The Ivy in London, He Might Pursue a Career as Director After Harry Potter
Future Director Daniel Radcliffe Dines Out in London
While his Harry Potter costars were on board the promotional train in Paris yesterday, Daniel Radcliffe was at the Ivy Club in London. It looks like he's enjoying the calm before the storm, as his schedule will be packed once Harry Potter and the Half-Blood Prince premieres across the world in July, although the IMAX release is delayed. If all the attention gets too much, then it sounds like Dan could forge a career off screen, as Jason Isaacs (aka Lucius Malfoy) said: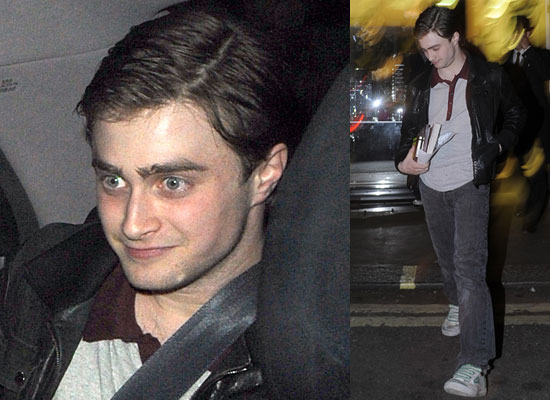 "Daniel will potentially be a great director or producer. He's very interested in behind-the-camera work. Remember, they have spent more hours in front of the camera in the last decade than most people have in their entire career."
Would you be disappointed if Dan moved behind the camera and off our screens?