Photos of Dannii Minogue, Paul Sculfor, Sugababes, Leona Lewis and Boris Johnson at Westfield Launch
Leona Launches Westfield With a Little Help From Her Friends
Supersize shopping mall Westfield London opened its doors to 3.5 million visitors and an array of celebrities yesterday. The Sugababes launched Boots and Leona Lewis performed and hung out with London Mayor Boris Johnson; what an interesting pair! Having chatted about The X Factor finalists' single at the NTAs, Dannii Minogue joined Paul Sculfor to open the new Next flagship store. Twiggy cut the ribbon for M&S while her fellow model Erin O'Connor took to the catwalk, and Face of La Senza Danielle Bux opened the lingerie firm's newest store alongside Gary Lineker. My girl Fab UK was there, so get the lowdown on Westfield from her first hand experience.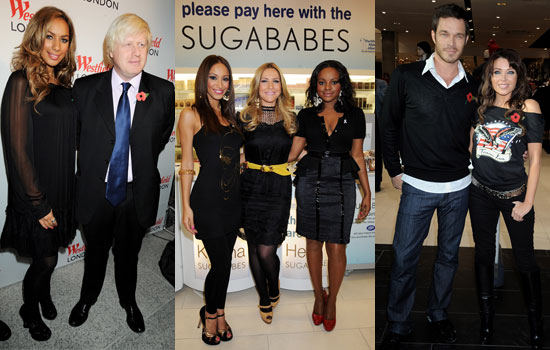 To see more pictures from the launch, including Gary Lineker, Danielle Bux, Erin O'Connor and Twiggy, just read more.
Check out InStyle UK for more great shots of all the famous faces at the launch.