Photos Of Danyl Johnson, Stacey Solomon And Auditionees From Episode One Of The X Factor. Watch Video Of Danyl's Audition
Danyl Johnson Dominates The X Factor Episode One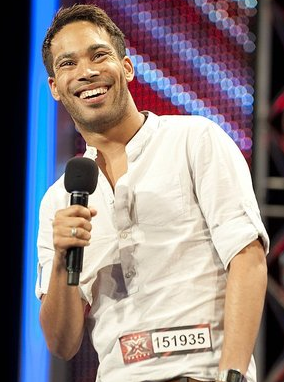 The X Factor kicked off on ITV1 last night with auditions at London's O2, meaning a brand new audition format where a huge audience is sat just beyond the judges. The new format certainly made it all feel a little different — and similar to Britain's Got Talent — and it drastically upped the cringe factor for the bad auditions.
Danyl Johnson was the last person to audition on last night's programme and he showed why the massive audience might occasionally win us over — he really worked the crowd with his fantastic performance. The talented teacher is definitely one to watch, and lit up Simon, Cheryl, Louis and Dannii's faces — they even gave him a standing ovation — and his personal life is making headlines already!
If you missed the show, check out his audition under the cut, along with the gallery which will remind those of you who tuned in of some of last night's memorable auditionees including overconfident kids John and Edward, Cheryl-obsessed Kyle, single mum Stacey Solomon, Dreamgirls, Triple Trouble, and Sister Act. Let me know what you thought about Danyl's performance and last night's series opener — I'm looking forward to reading your thoughts!
To check out Danyl's brilliant audition and the gallery, just read more.