Photos of Darren Day at Edinburgh Sheriff Court Found Guilty of Drink Driving Given Five Year Driving Ban
Darren Day Banned From Driving For Five Years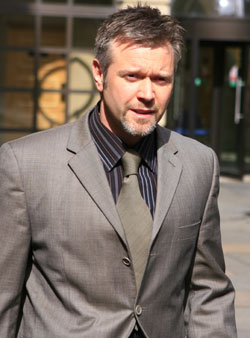 Darren Day has been banned from driving for five years. He admitted a drink-driving charge from 18 December 2009, and was also fined £1,250 by Edinburgh Sheriff Court. He was also found guilty of possessing an offensive weapon, in the shape of his kubotan keyring, a metal stick which Darren said he'd never considered a weapon. Following the two-day trial, Darren said:
"I'm very relieved it's over. I am deeply sorry and ashamed of what's happened, especially for my family. I'm just very keen to move on now with my career and my life and leave it behind me."
This ban follows Darren's previous 18-month driving ban from Summer 2008.