Photos of David Beckham Scoring For AC Milan
David Beckham Scores Again in Front of Manager Capello
David Beckham proved he was no one-trick pony by scoring again for AC Milan in their 1-1 match against Genoa at the San Siro Stadium yesterday. England manager Fabio Capello was there, and although David didn't speak to him, he did say: "Everybody knows how much playing for my country means to me". While Becks has spoken about his desire to stay in Italy longer, LA Galaxy owner Tim Leiweke has made it clear he expects David to stay with his team in the US, saying: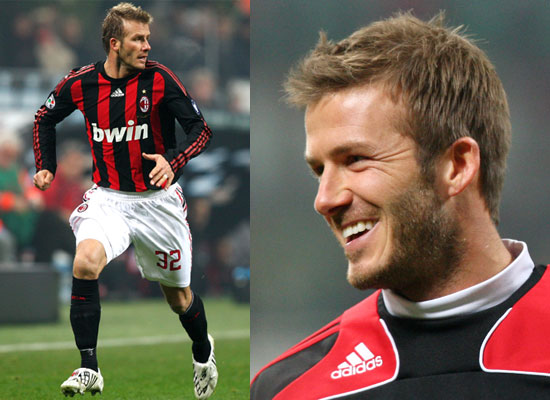 "David is under contract to the Galaxy and I had a good, straightforward conversation with him before he left and he loves it in L.A. He wants a better Galaxy team, we're going to have a better team and David has no interest in going. We have a contract, we have a handshake, his kids go to school here, end of story. There is no story. He's going to return to the Galaxy."
Only time will tell where David ends up at the end of his loan.