Photos Of David Beckham and Victoria Beckham Who Might Move Back to the UK
Would You Like to See the Beckhams Return to the UK?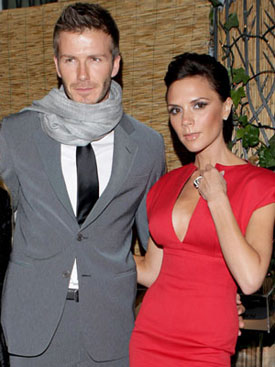 Victoria Beckham has reportedly agreed to David's move to AC Milan, according to The Sun. The couple have agreed that the kids will stay in the US until the end of the school year, with David living in Milan.
However, if David gets a contract from the Italian club for more than a year, it is thought the family will return to their Hertfordshire home, Beckingham Palace. With recent reports of new security and namesake staff, it certainly looks like they've kept the home fires burning.
This all depends on whether AC Milan and the MLS can work out a deal, of course, but David keeps reiterating how much he wants to play for Milan. I'd love to know what you think, so tell me: would you like to see the Beckhams return to the UK?