Photos of David Beckham Who Has Denied Affair Rumours and Defended His Love For Victoria
David Beckham Exists Only For Victoria
David Beckham looked gorgeous as he left a Motorola promotion in Milan today. A few rumours have been doing the rounds about the Beckhams, and both David and Victoria have been taking time to deny them. Victoria responded to reports they are moving to Milan by saying: "The rumours aren't true. We aren't moving. So many people come up to me and say 'I hear you're moving.' We love America... America is our home. We're very happy and we're not going anywhere." David, who normally keeps tight-lipped about his private life, has also been speaking out and has hit back at claims that he flirts with other women, saying: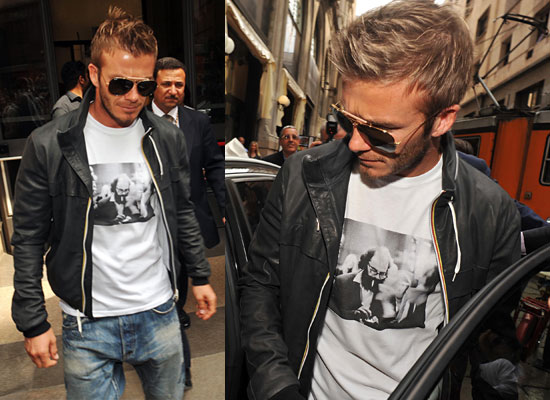 "Ninety per cent of what is written about us is invented. The last one was this story about the Hungarian model, I have never been out to dinner with this young lady. I do not flirt with other women - I exist only for Victoria. And just for the record Victoria will be in the stand on Sunday to watch me play against Juventus".
As he normally stays quiet, I wonder what prompted Becks to speak out this time.