Photos of Denise Van Outen's Baby Bump Expecting a Girl Codenamed Teapot With Husband Lee Mead
Denise Van Outen Keeps Teapot Warm in Her Baby Bump
Denise Van Outen looked gorgeous with her growing baby bump as she enjoyed a day out in North London with a friend yesterday. She announced her pregnancy back in November, and this week revealed she's expecting a girl. Denise and Lee, your favourite newlyweds of 2009, have already picked a "quite traditional" name for their daughter but are using the codename Teapot until she arrives! Denise also dished about how wonderful Lee is, saying: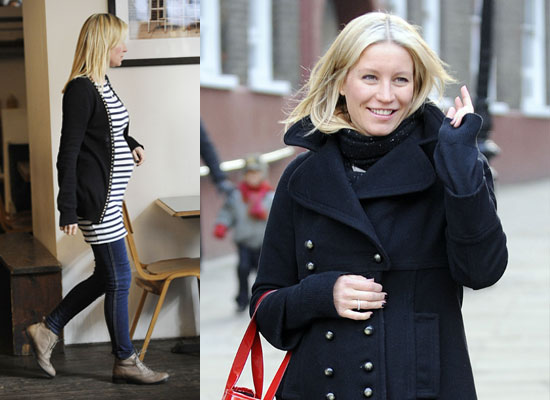 "I feel so lucky to have a husband like him because he's really understanding and patient. He surprises me with little things. He's very romantic, like he came home and said, 'I've booked you a pregnancy massage'."
Sounds like bliss!
To see more pictures of Denise and her baby bump, just read more.