Photos of Doctor Who's Matt Smith and Karen Gillan Promoting the BBC Show
Matt Smith and Karen Gillan Get Set For Doctor Who!
Doctor Who comes back to TV on Saturday, and the 11th new Doctor Matt Smith, and his costar Karen Gillan were out with the tardis yesterday. Karen plays Amy Pond, who meets The Doctor when he gets stuck in a small village and becomes his companion for the series! Karen and Matt were promoting the show in blustery rainy weather yesterday, with Karen brightening things up in her black and yellow striped jumper dress! Are you looking forward to seeing how Matt compares to previous Doctor David Tennant? Let me know!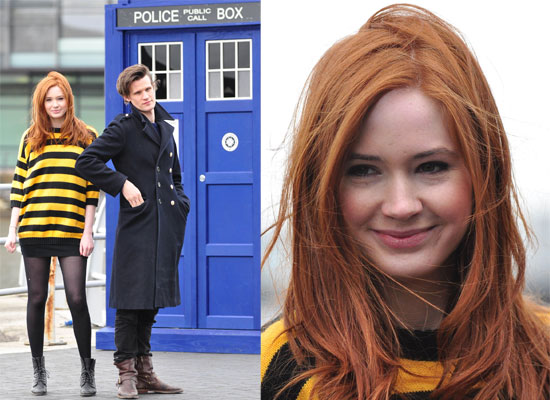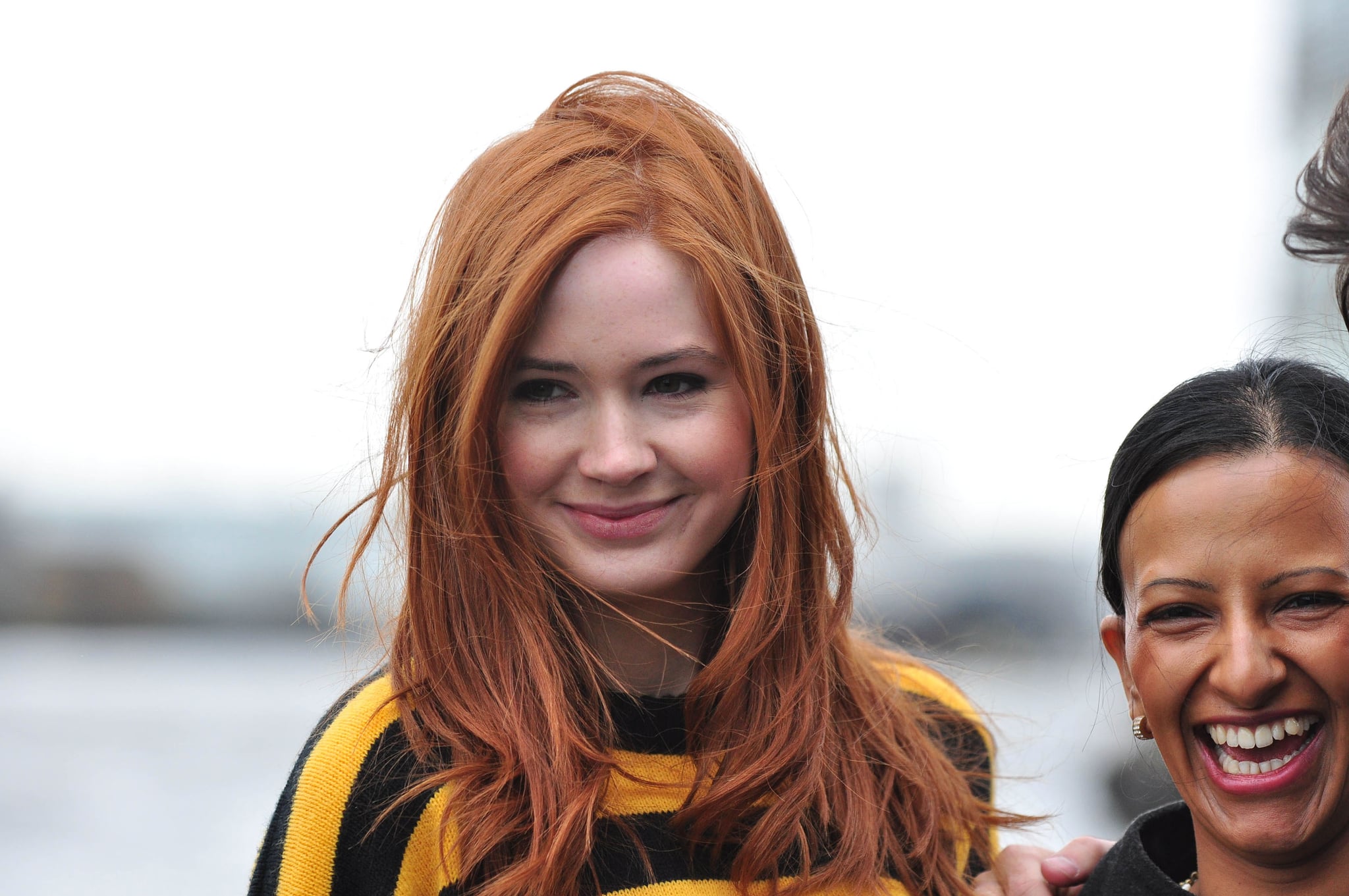 To see more photos, just read more.