Photos Of Ed Westwick In London At Radio One, Video Clip Of His Interview On GMTV
Ed Westwick Works His Way Through The UK
We saw lovely Ed Westwick looking dashing on the BAFTA TV Awards red carpet last night, but he had a busy weekend before that too! On Friday he appeared on GMTV and spoke to presenter Andrew Castle about all things Gossip Girl as well as the LA charity football game he will be taking part in. I have to say I think his rather sexy charisma comes through with his British accent just as well as his American — check out the interview under the cut and let me know what you think!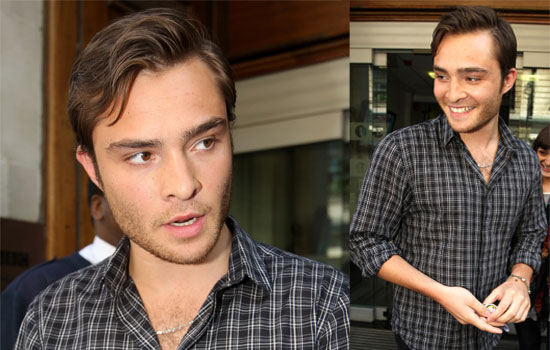 He also made appearances on T4 and Radio One, and as he left the BBC studios he had a devoted crowd of fans waiting for him. I'd definitely like to see more of Ed in the UK, although with the success of Gossip Girl it looks like his work will keep him in the US for quite some time!
To see Ed on the GMTV sofa, just read more.