Photos Of Ellen Page and Drew Barrymore at 2009 Toronto Film Festival Press Conference For Whip It
Drew and Ellen Whip Up A Flurry Of Interest In Toronto
Drew Barrymore premiered her directorial debut Whip It this weekend at the Toronto Film Festival, and yesterday she took to a stage to answer questions about the experience along with her cast. Ellen Page stars in the film as a bored teen who joins a roller derby, alongside Eve, Landon Pigg, Juliette Lewis and Drew herself! With a black tipped bob and bright blue fingernails, Drew was looking eyecatching and quirky at the conference — BellaUS wants to know if you love or hate her look — and she talked about her first directorial role, saying: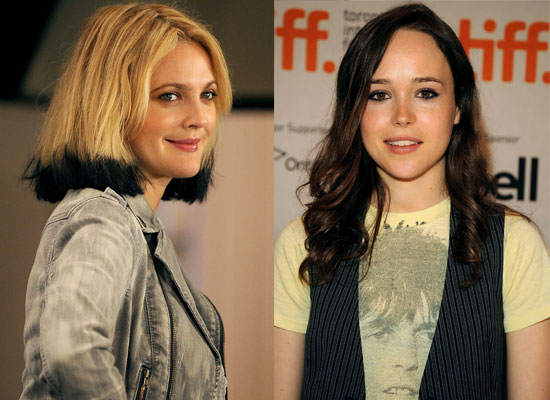 "I've been producing for 15 years, and it's all been preparing for the big test. I really care so much about what I do, and I love filmmaking so much. I love every detail and every aspect of it. I think slow and steady wins the race, too. I didn't need to direct when I was 21. I wanted to produce and learn about the filmmaking process and understand every element going into it, so that by the time I did direct, I was as knowledgeable and well-prepared as possible."
I'm looking forward to seeing it when it comes out at the end of the year, are you?
To see more photos of Drew, Ellen, and the cast including Eve, Alia Shakat, Landon Pigg and more, just read more.