Photos of Elton John's Oscars Party Katie Price, Victoria Beckham, Simon Cowell, Mezhgan Hussainy, Kelly Brook Pictures
British Stars Party at Elton John's Oscars Bash
Elton John hosted his 18th Annual AIDS Foundation Oscars Party at Pacific Design Center last night. He was joined by a host of fellow British stars, including last year's attendees Katie Price, Victoria Beckham and Terri Seymour, who posed solo this time as her date from the 2009 bash Simon Cowell brought his new squeeze Mezhgan Hussainy. Joining other red carpet beauties, Kate and Victoria both made it onto FabUK's best dressed list: who is your favourite?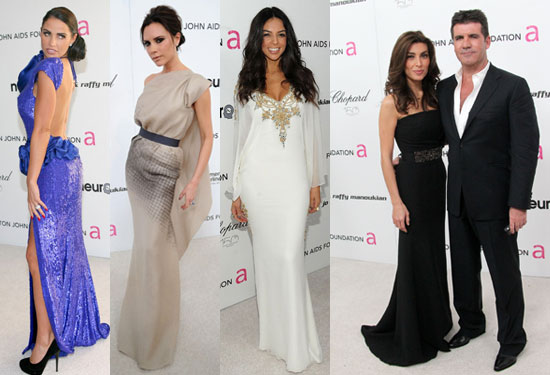 A lavender haired Kelly Osbourne brought her mum Sharon as her date, while Kelly Brook posed solo on the red carpet. All these British stars were joined by American friends like Heidi Klum and Chace Crawford, who bucked the bow tie trend in his suit and tie. Other partygoers included Glee's Lea Michele, Cory Monteith and Matthew Morrison, American Idol's Kara DioGuardi, Jennifer Hudson and Allison Iraheta, and a whole host more!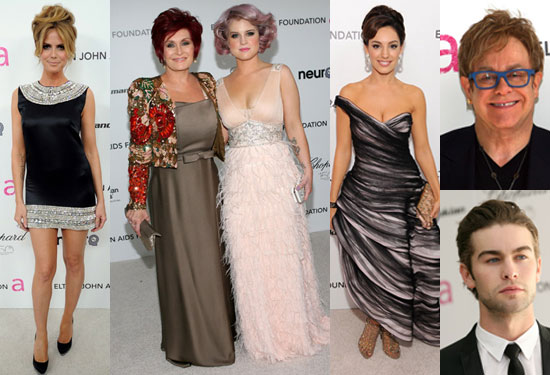 To see LOADS more pictures of all the stars, including Hayden Panettiere, Alan Cumming, Josh Groban, Ricki Lake, Jason Lewis, Betty White, Malin Ackerman, Jamie Foxx, Stacey Dash, Joe Jonas, Christina Hendricks, Salma Hayek, Olivier Martinez, will.I.am and Joel Madden, just read more.
Images include: Katie Price, Victoria Beckham, Simon Cowell, Mezhgan Hussainy, Terri Seymour, Kelly Osbourne, Sharon Osbourne, Kelly Brook, Heidi Klum, Elton John, David Furnish, Chace Crawford, Hayden Panettiere, Lea Michele, Cory Monteith, Matthew Morrison, Alan Cumming, Josh Groban, Ricki Lake, Jason Lewis, Kara DioGuardi, Jennifer Hudson, Betty White, Malin Ackerman, Jamie Foxx, Stacey Dash, Joe Jonas, Christina Hendricks, Salma Hayek, Olivier Martinez, Allison Iraheta, will.I.am, Joel Madden