Photos Of Emilie De Ravin and Robert Pattinson On The Set Of Remember Me, Ashley Greene Has Four Movies Coming Up!
Robert Remembers To Run While Emilie's Easily Amused
Robert Pattinson got some exercise yesterday as he took a jog in Manhattan while filming Remember Me alongside costar Emilie De Ravin. He was also spotted with a classic bicycle for the movie, and showing his Edward Cullen side as he leaned against a sign and looked brooding and mysterious! While he focuses on this project, and costar Kristen Stewart works on The Runaways with New Moon's Dakota Fanning, it's Ashley Greene who is currently the Twilight actor with the most on her plate as she's currently working on four movies. She's slated to star in Skateland, horror Summer, sci-fi Radio Free Albemuth and with fellow Twilighter Kellan Lutz in Warrior — phew!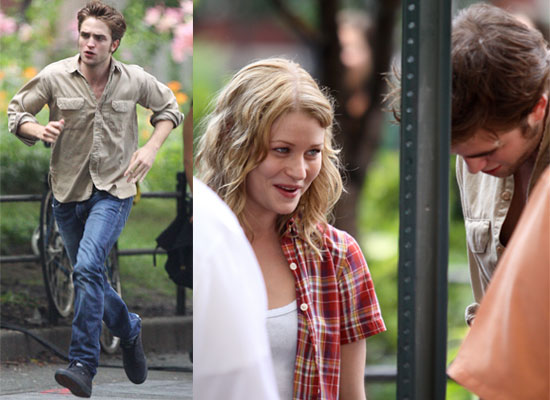 To see more photos of Robert and Emilie filming in New York, just read more.