Photos of Emma Bunton and Jade Jones in London
Emma Bunton's Backing Bread, Excited to See Mel C's Bun!
Emma Bunton and partner Jade Jones left baby Beau at home and enjoyed an evening out in London together this week. Baby Spice loves having her own baby so much she's planning more, saying: "I'm just really enjoying this time with Beau at the moment but yeah, I'd love to have another one. Absolutely." Emma's signed up to front the Hovis Wholemeal Challenge, and is looking forward to meeting her bandmate Mel C's bun in the oven when he or she finally arrives. Emma said: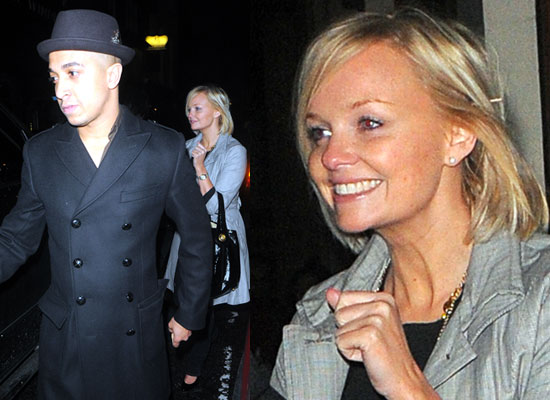 "I'm so excited. I saw her over Christmas and she's just wonderful and being on tour with all us girls having all our children with us obviously gave her a bit of a push in the right direction! But she's going to be so amazing. She's so that natural mother, really down to earth, gorgeous woman, so I can't wait to meet her little 'un."
With Mel's baby bump so big, Emma probably won't have long to wait!