Photos Of Emma Watson On The August 2009 Cover Of Elle UK Magazine, Plus Extracts From Her Interview
Emma Watson Talks To Elle About Facing The Future
Emma Watson is the cover girl on the new issue of Elle magazine, and along with starring in a fabulously fashionable photoshoot, she exclusively opened up to the magazine about her life. She talks about her future, the money she earned at such a young age, defying expectations and her worries about going off to university. Here's some extracts from the interview: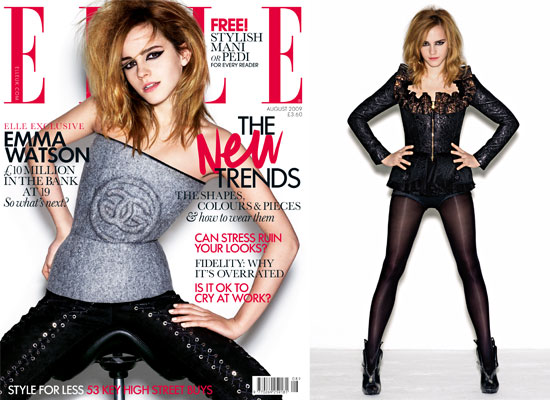 On university: "It's going to sound dramatic, but I feel like it's going to be my life over as I know it. My whole life has been about Harry Potter and then all of that's going to shut down and I don't know what that will be like. I go to university in September – I'll be doing bits and bobs at Christmas, but September feels like my cut off point, when I'll really stop."
On her money: "My dad never told me how much money I was earning. Then, when I hit 18, he was like, 'I want you to be able to understand that your money isn't some kind of abstract concept, I want you to have a feel for what it's worth and what you can do with it.' The truth is that I'd just like to pretend it [the money] doesn't exist. It's amazing how many children are aware from such a young age about money being something important or supposedly impressive. Around the age of 13/14, kids used to come up to me and say, 'You the girl on Harry Potter? How much do you make?'"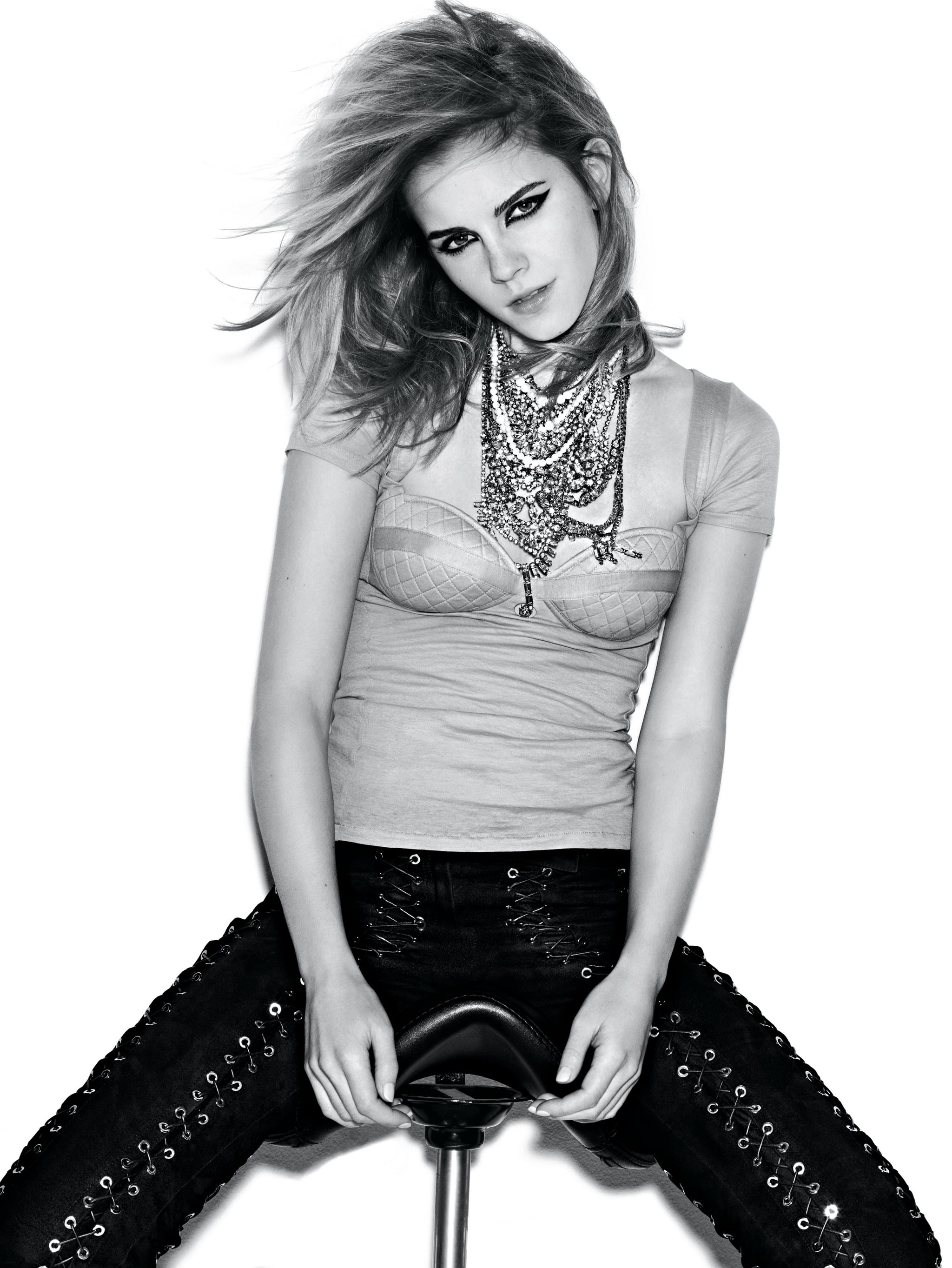 To find out what Emma has to say about her image and the future, just read more.
On her image: "I don't want other people to decide who I am. I want to decide that for myself. I want to avoid becoming too styled and too "done" and too generic. You see people as they go through their career and they just become more and more like everyone else. They start out with something individual about them but it gets lost. Natalie Portman is an exception. I'm in awe of how she's handled herself."
On the public perception: "I don't think I am as black and white as [the media] likes to make me out. I'm not your classic public schoolgirl because I've been brought up here, in Watford. And I've met and worked with people from a million different backgrounds. Everyone's going to think different things about me and I can't control that. You can't please everyone. And that's something that I'm learning."
On the future: "At the moment I feel like I need to go away and figure out what I want to do and be myself for a bit. I just want to take a step back from it and not rush into stuff. I need university to give me that break. People think because I'm going to university I'm never going to act again, but it's actually me… I want to… figure out how I feel about everything first. Maybe I'll keep acting, maybe I won't. I just want to find something where I feel I have to do this. Maybe that'll happen when I read a script. It felt like that with Hermione. I want to feel like that again."
Emma's next movie Harry Potter and the Half-Blood Prince is out on 15 July, and you can read the entire interview in the August issue of Elle Magazine, out on Wednesday.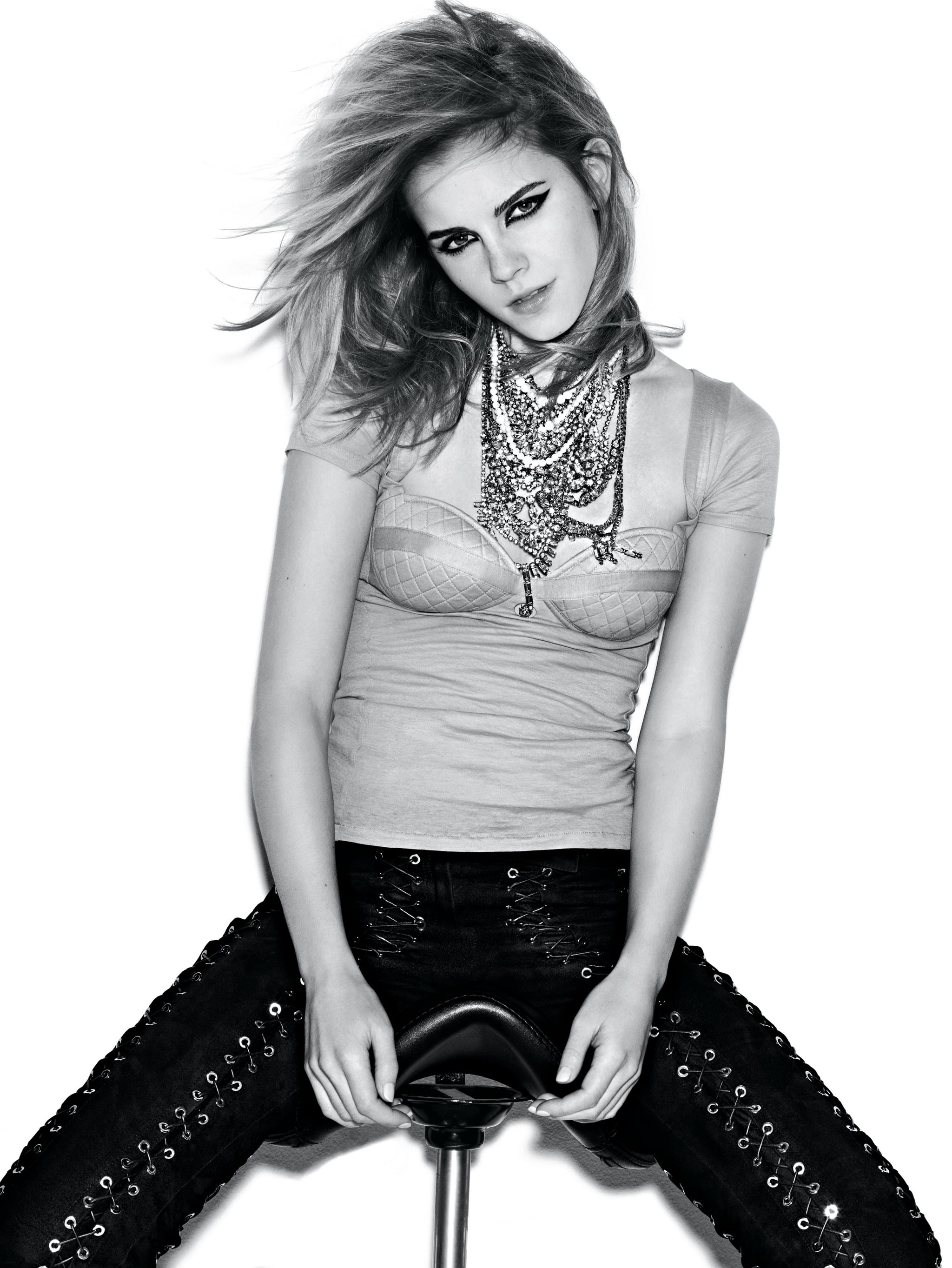 Photos: Matthias Vriens McGrath / Courtesy of ELLE magazine