Photos Of Ex-Skins Stars Joe Dempsie And Nicholas Hoult At Premiere For The Damned United and New Boy Photocall
Nick and Joe Earn Their Acting Stripes After Skins
We all know what Dev Patel's been up to since the first cast of Skins left the show, but it was an exciting day for his ex-castmates Nicholas Hoult and Joe Dempsie yesterday, as each of them had a new acting project to show off. Nick is starring in New Boy, a new production in London's Trafalgar studios, in which he plays schoolboy Mark, who starts the sixth form desperate to become more popular and uses the new boy in order to achieve his goals. Fewer than 200 tickets remain for the run although more shows may be added in the summer, when Nick returns from filming a remake of Clash Of The Titans.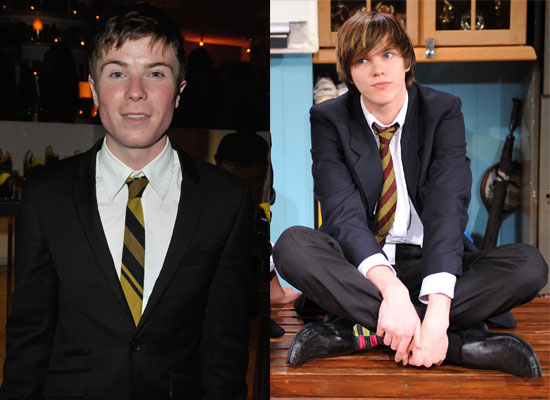 Meanwhile Joe looked very smart as he attended the London premiere of The Damned United, the movie he told me about at T4 On The Beach last summer while hanging out with Nick and Dev. It's great to see them all going on to do fantastic things, will you support them in their post-Skins projects?
To see more photos of Nick and Joe, just read more.