Photos Of Fearne Cotton Getting A Parking TIcket, Says Sex, Chocolate and A Drink Release Her Pent Up Aggression
Fearne's Got Just The Ticket For Frustration
Following her fab Xmas Top Of The Pops presenting gig over the festive season, Fearne Cotton left Radio One on Sunday to find a parking ticket attached to her car. She didn't let it get in the way of her smiles though, pulling it from the windshield before she drove off into the night. Fearne's been speaking out about the three things that release her pent up aggression when it builds up, saying: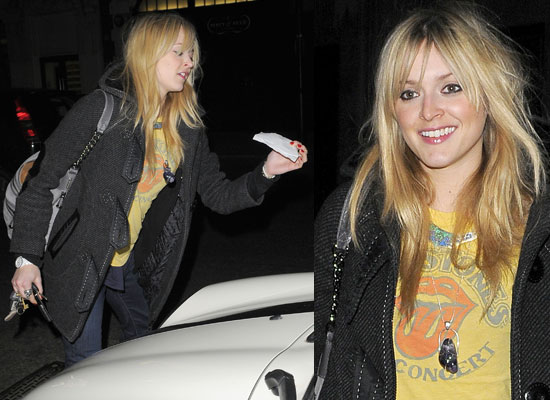 "You get so pent up with work and everything else in your life you can't deny yourself everything - drink, chocolate, sex - you need that release. I get a really good release from having a drink, a run or having sex. All three at the same time and I'd probably explode with joy."
Well, perhaps after the parking ticket, single girl Fearne will be popping to the newsagents for a bottle of wine and a bar of chocolate!