Photos From Britney Spears' 27th Birthday Celebrations Including Her Good Morning America Performance And Birthday Party
Britney's Brilliant Birthday!
As those of you who took my quiz know, it was Britney Spears' 27th birthday yesterday, and she spent it performing on US TV, before partying it up in the evening. She performed on Good Morning America in her circus-themed get up, putting on a very similar show to the one she did on The X Factor, but with added fire and a different outfit. And yes, she was definitely still miming. Still in New York City, Britney went to club Tenjune to celebrate her birthday that evening, wearing a very low cut dress. Judging by her smiles in the party polaroids I think it's safe to say it was another very good day in the circus that is Britney's life!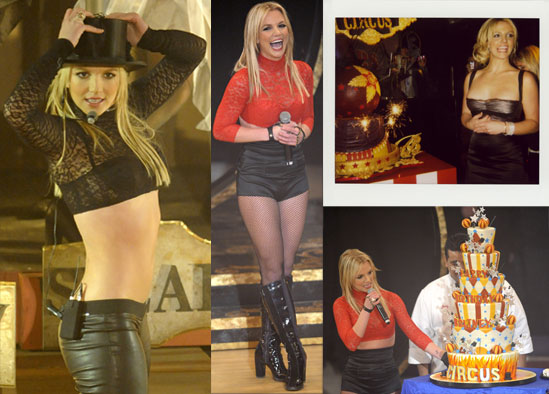 To see more pics of Britney on her birthday, just read more.