Photos From Cannes Film Festival 2009, Video From Up Premiere, Also Photos Of Casts From Fish Tank, Precious, Bright Star
Cannes Starts Up With A Smattering Of Stars
On Wednesday night the Cannes Festival 2009 launched with a special 3D screening of new Disney/Pixar film Up, with guests dressed up to the nines including Tilda Swinton, Aishwarya Rai, Elizabeth Banks and judge Asia Argento. British movie Fish Tank premiered last night, with new Doctor Who Matt Smith joining the movie's stars Harry Treadaway, Michael Fassbender, Kierston Wareing on the red carpet. Gorgeous Ben Whishaw and Abbie Cornish were also out promoting their movie Bright Star, and Mariah Carey and Lenny Kravitz teamed up to promote Precious, while Eva Longoria-Parker and her husband Tony Parker soaked up some atmosphere!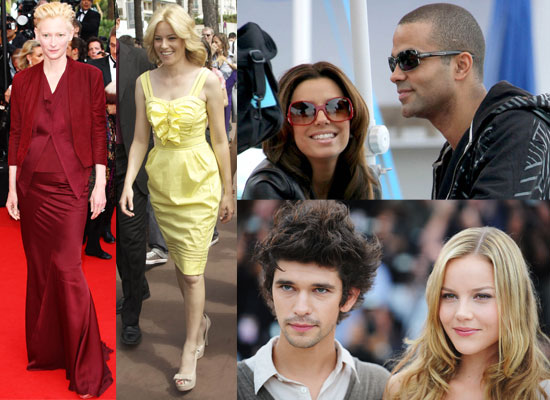 I can't wait to see what the rest of the festival holds, but check out some clips and afterparty footage from the Cannes premiere of Up under the cut!
To see many more photos, plus the Up footage, just read more.