Photos From Ceremony And Afterparty Of 2009 Glamour Women Of The Year Awards, James Corden, Jack Black, Alexa Chung, Ed Westwick
Celebs Schmooze And Party At The Glamour Awards!
After arriving looking befittingly glamorous, the stars certainly had a good time during this year's Glamour Women Of The Year awards in London, and then left looking perhaps a little less glam! Although nobody had to be carried out like Lily Allen did last year, Alan Carr, James Corden and Alexa Chung were among those looking wide eyed as they left the venue. James and Jack Black teamed up during the ceremony to perform a version of Kanye West's "Gold Digger" — check out a snippet of their performance under the cut — while Amanda Seyfried was apparently pleasantly surprised by her man Dominic Cooper's appearance at the event.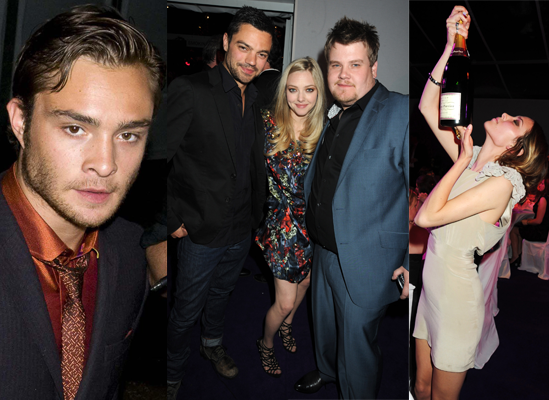 To see more photos of the stars at the ceremony last night, a snippet of James and Jack's performance, and some bleary eyed celebs leaving afterwards, just read more.