Photos From The Curious Case Of Benjamine Button Premiere Including Brad Pitt, Angelina Jolie, Jennifer Lopez, Cate Blanchett
Benjamin Button Brings Out Brad And Beautiful Women
Brad Pitt and Cate Blanchett's new movie The Curious Case Of Benjamin Button premiered last night in Westwood, California, and a whole host of glamorous stars showed up to the black tie event. Angelina Jolie walked the press line in a simple but stunning long black dress to support her man, Jennifer Lopez showed up in anything but innocent white, and Tilda Swinton wore a long muted stripy number. Julia Roberts' actress niece Emma Roberts also wore black, and looked demure and elegant in her lace dress — love those shoes! The magical movie comes out in the UK on February 6, and you can check out the trailer after the jump.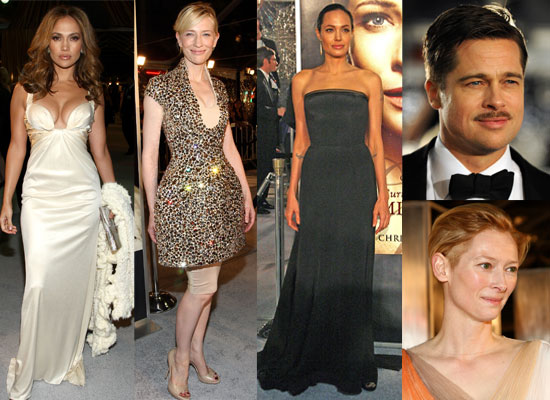 To see more photos from the premiere as well as the trailer for the movie, just read more.
If you can't get enough of Brad and co., head over to InStyle UK for even more coverage!