Photos From Diesel's 30th Birthday Celebration In London, Featuring Paris Hilton, Mark Ronson, Kate Nash, Pearl Lowe,
Ponytailed Paris Parties For Diesel's Birthday
It was Diesel's 30th birthday celebration this weekend, with parties happening in seventeen cities around the world! The London event got professional party girl Paris Hilton to make the trip across the pond and help the UK guests celebrate. My girl FabUK wants to know if you love or hate her party look. Also attending the party were Mark Ronson and his ex-girlfriend's mum Pearl Lowe, Roisin Murphy, Kate Nash, and cute couple Kelly Osbourne and Luke Worrell.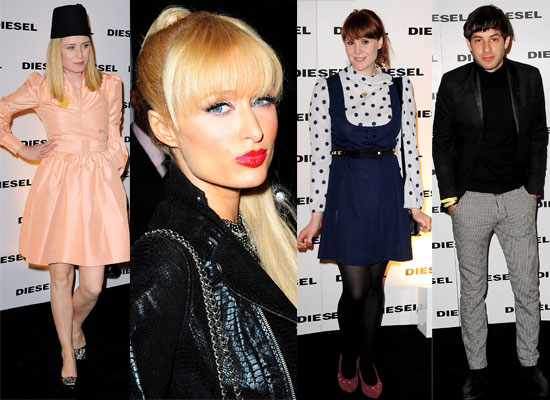 To see more photos from the party, just read more.