Photos From the First Light Movie Awards, including Sienna Miller, Kaya Scodelario, Danny Boyle, Miquita Oliver, Joanna Page
Smiling Sienna, Kaya and Joanna Present First Light Awards
Sienna Miller had a big smile for everybody at the First Light Movie Awards in London's Leicester Square yesterday. I love her dress — check out how to get the look with my girl FabUK! Miquita Oliver and Rick Edwards hosted the ceremony, and other presenters included Danny Boyle, Joanna Page, Kaya Scodelario and Ralf Little. The awards are for young filmmakers showing great talent and potential, Rick explained: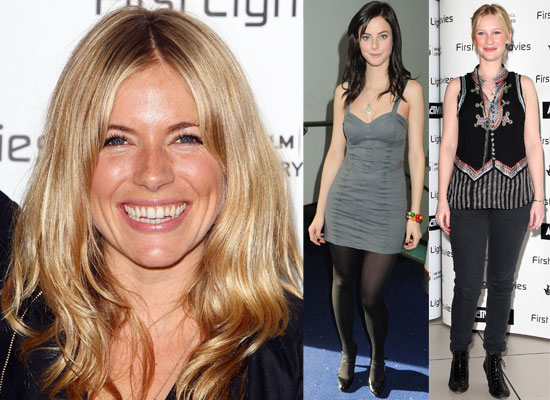 "These young people are the same people who are going to be making the films that we're all gonna be queuing up for at the local multiplex in 10 years time. So of course I'm wholeheartedly behind the whole thing. I'm thinking long term - if I play my cards right I might get some free tickets."
The judging panel also includes celebs like Orlando Bloom, James Franco, Kate Beckinsale and Nicholas Hoult — it's great to see these stars encouraging upcoming talent, isn't it?
To see more photos of the celebs at yesterday's awards, just read more.