Photos From the London, UK Premiere of Watchman, featuring Malin Ackerman, Billy Crudup, Jonathan Ross, Jeffrey Dean Morgan,
Jonathan, John And Rob Watch the Watchmen!
Last night, stars flocked to Leicester Square for the premiere of one of the most anticipated movies this year — Watchmen — an adaptation of the immensely popular graphic novel. The cast of the movie, including Malin Ackerman, Billy Crudup, Matthew Goode, Carla Gugino and Jeffrey Dean Morgan showed up in their finest on the yellow, smiley-faced carpet last night, and greeted famous fans of the book including Jonathan Ross, John Thomson, gorgeous Rob Kazinsky and also Rhydian Roberts!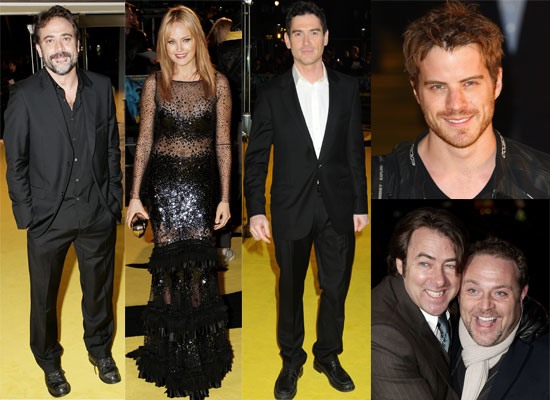 If you fancy checking out the book before the movie is released, you can catch up with the discussion in Buzz's book club! The film opens March 6, after a lawsuit between Fox and Warner Bros. prolonged the wait for the movie.
To see more pictures of the stars and guests at the London premiere, just read more.