Photos From Monsters Vs Aliens Premiere In LA Including Reese Witherspoon, Paul Rudd, Hugh Laurie, Seth Rogen, Jack Black,
Reese Returns To LA With Monsters Vs Aliens
Reese Witherspoon and Kiefer Sutherland have been traveling all over Europe promoting Monsters Vs Aliens, but at the weekend they took it home for a premiere back in LA. They were joined by a number of their fellow castmembers including Seth Rogen, Paul Rudd, Hugh Laurie, Amy Poehler, Will Arnett and Rainn Wilson. Guests at the screening of the animated movie included Jonah Hill, Judd Apatow, Jack Black and Alex Kingston, and it's out on April 9 in the UK. If you haven't seen the trailer yet, you can check it out here!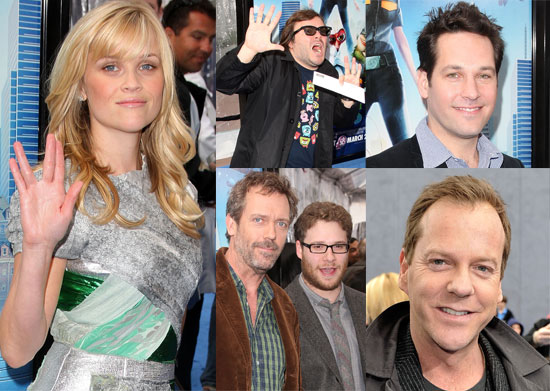 To see more photos from the LA premiere of Monsters vs Aliens, just read more.