Photos Of George Clooney and Matt Damon In London, Facial Expressions, Brad Pitt Shares Secret To Snaring Him: Chippendales!
George Gets Into London's Christmas Spirit
George Clooney was certainly full of festive spirit as he stepped out in London last night on a tour of the capital's finest bars with friends. He started off at Nobu where the gorgeous Matt Damon and Olivier Martinez were also dining out, and then went on to a couple of bars where his facial expressions and gestures became rather more enhanced! His old buddy Brad Pitt has been giving Ellen DeGeneres tips for getting George to appear on her show, his advice? "Get a bunch of Chippendales. He's yours. Three, four – no less than three. Make one a blonde." So there you have it — the key to tempting George Clooney? Get him some male strippers, and he's yours!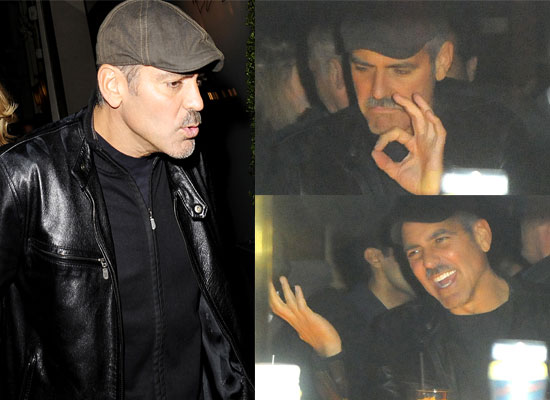 To see more photos of a spirited George, plus Matt Damon and Olivier Martinez just read more