Photos of Geri Halliwell at White Ribbon Alliance For Safe Motherhood at House of Commons
Geri Halliwell Urges Politicians to Make Their Mothers Proud
Geri Haliwell was at the House of Commons yesterday for the launch of an appeal to improve childbirth conditions. Sarah Brown's charity is also involved in the appeal, which includes a report that highlights the injuries from pregnancy and childbirth that affect 10-20 million women annually. Geri said: "This is not about charity. This is about our humanity. No matter who we are, whether African villager or posh politician, having a healthy, educated mother has a direct positive impact on our lives." Making an appeal to the G8 leaders, she added: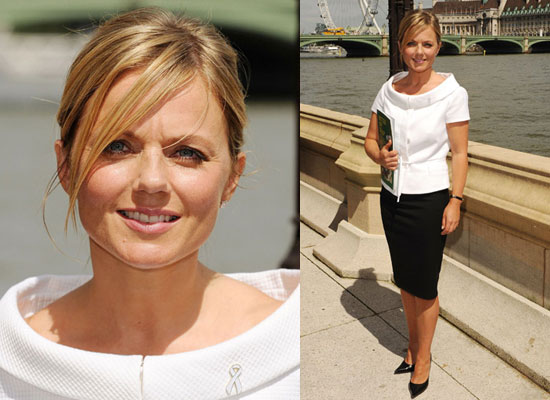 "When you all meet up in July will you please remember your commitment to the millennium development goal number five (to improve maternal health). I imagine you all got into politics to make a difference and improve the world we live in and just maybe make your mothers proud."
What do you think of Geri's involvement with this cause?