Photos of Geri Halliwell Who Has Split From Fiancé Fabrizio Politi
Geri Halliwell Has Split From Fiancé Fabrizio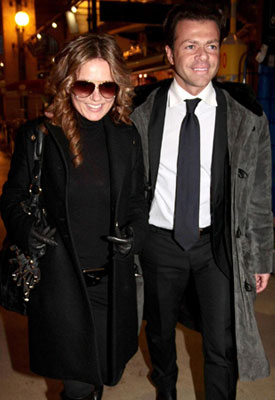 Geri Halliwell has reportedly broken up with her Italian fiancé Fabrizio Politi. The couple only announced their engagement at the end of January, after Fabrizio popped the question over Christmas.
Geri showed off her engagement ring en route to Milan just six weeks ago, having enjoyed romantic meals with her new man in Paris and London. According to a source:
"[Geri] woke up one morning last week and decided she just wasn't the marrying type. She loved being in a relationship but decided that all she needs is her daughter Bluebell to keep her happy. Fabrizio is upset but totally respects Geri's wishes. Her friends are not surprised — Geri has a track record for getting cold feet."
Let's hope Geri and Fabrizio manage to move on and find someone else.