Photos of the Glee Cast at the Academy Of Television Arts & Sciences Evening with Glee, Plus Video of "Vogue" by Sue Sylvester
The Glee Cast Enjoy a Glam Evening, Plus Relive Sue Sylvester's Version of Vogue!
It was the Glee cast's last day of shooting season one yesterday, as Dianna Agron tweeted, and a few members of the cast attended "An Evening with Glee" at the Academy of Television Arts & Sciences in Hollywood last night. E4 premiered the fantastic Madonna episode in the UK last night, with every song originally by the Queen of pop, and now Britney Spears' manager is campaigning for an all-Britney episode of the show! If you missed last night's ep and can't wait for a repeat, check out Sue Sylvester aka Jane Lynch performing a flawless version of "Vogue" under the cut. Did you watch and enjoy?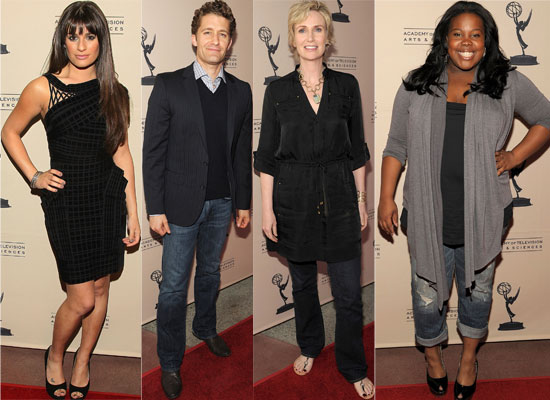 To see more photos plus the full amazing video of Sue Sylvester's version of "Vogue", just read more.