Photos of Glee Cast at the Fox Party at the TCAs Plus UK Preview Clip of Episode 3 Airing Monday on E4
Glee Stars Get Glammed Up, Plus a Preview of Episode Three!
With the Golden Globes coming up this weekend, the Glee cast have got a lot to be excited about, and some of the actors attended a party held by their network Fox earlier this week. Amber Riley takes centre stage in the preview clip I have for you of next week's episode, singing her heart out — and going a little crazy — over some unrequited love. Check it out under the cut! Don't worry if you missed this week's episode, you can catch up with it online or on T4 on Sunday at 5.35pm, before the new ep airs on E4 on Monday at 9pm. Take a look at the photos and check out the clip and let me know what you think!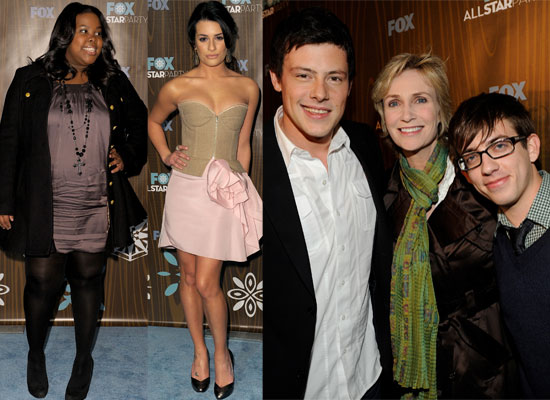 To watch the clip and see more photos, just read more.