Photos of the Glee Cast at Paleyfest and Two Preview Clips For The Next UK Episode on E4
Watch the Glee Cast Perform in Their Pyjamas!
The Glee cast headed to Paleyfest at the weekend to promote the show, spilling audition secrets and talking about what's to come in series two — which they're filming right now! Jayma Mays, Matthew Morrison, Mark Salling, Jessalyn Gilsig and Dianna Agron were among those that attended, along with Cory Monteith, Kevin Mchale, Jenna Ushkowitz and Chris Colfer! In the next episode to air in the UK on E4 next Monday, the gang get their big break in a mattress advert and you can check out two fun preview clips of the episode under the cut — let me know what you think!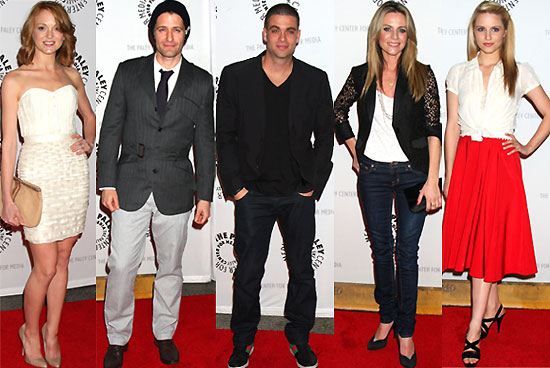 To see more photos and the two fun preview clips, just read more.